Support RM.Terra's food forest in Portugal.
Portugal, EARTHCARE – ASSOCIAÇÃO DE DEFESA DO AMBIENTE
 – About RMTerra –
RMTerra is a project of the non-profit organization Earthcare. It focuses on environmental protection and is based in Portugal. Its main objective is to plant trees according to the concept of the food forest, also called "forest garden".  A food forest mimics the diversity of a natural forest where a variety of plants grow together in an ecosystem. RMTerra's team consists of professional forestry consultants and technicians, planters, team leaders and designers.
– Their project –
RMTerra was born in Portugal in 2017, when several bushfires ravaged miles of acres of land, transforming green and balanced grounds into war-like scenarios. These deadly fires destroyed the habitats of various animals and plants, leading to the extinction of several species.
RMTerra has risen like a phoenix from the ashes, and their goal is: "to heal the soil and plant as many trees and bioelements as we can".
– Caring for the land, sharing with people, sharing equally –
The principles of permaculture resonate deeply with their team. RMTerra applies them in every planting event they undertake. Moreover, the RMTerra team doesn't just plant trees, they encourage people and communities to join them in this mission.
Their layered planting design:
Firebreak trees – fire protectors
Ancient and native trees – regenerate soils and rebuild ancient landscapes.
Fruit trees – feed all animals and ensure land profitability for the owners.
– Campaign Goal –
Supporting RMTerra will enable them to develop nurseries, among other instruments that facilitate all the phases involved in the reforestation processes such as tools and security. Note that 30% of the total value of the sales will be donated to the artists.
When you support RM.Terra, you receive a certificate, or "digital collectible" linked to a real tree. Each digital collectible is a digital representation of a tree planted by RMTerra. They include all relevant data about the planted tree: the kind of species, its geographical location and the real picture of the tree. Each collectible is also a unique piece of art created especially for this occasion by Migel Ramos and Joma Sipe, two Portuguese artists from the RMTerra community.
Each collectible also includes a Bloomeria community voting right and an RMTerra community voting right hosted on Bloomeria's Snapshot page. it means that as a buyer, you will be able to take part in Bloomeria's governance as well as in RM.Terra governance regarding this specific project in Anceriz.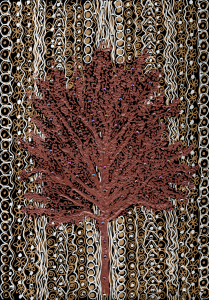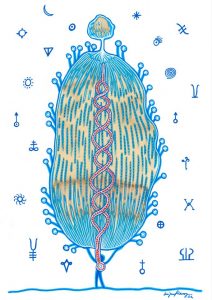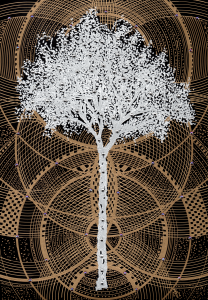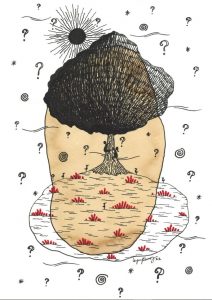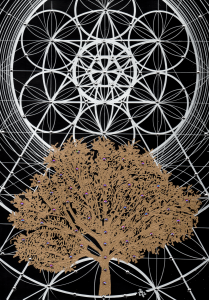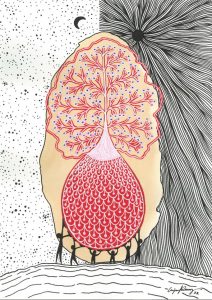 – The artists involved in the illustrations are Miguel Ramos and Joma Sipe – 
 – More Information –
RMterra – EARTHCARE – ASSOCIAÇÃO DE DEFESA DO AMBIENTE
Contact : Pedro Marques