Welcome to Bloomeria – An innovative non-profit organization
The conclusions of the WWF's Living Planet Report 2020 are indisputable: vertebrate populations have fallen by an average of 68% since 1970. One of the main reasons is that the surface area of natural habitats is shrinking or disappearing, to the benefit of human activities. Yet preserving biodiversity is beneficial to all living beings, including humans.
Become a member of Bloomeria, and let's join our forces and ideas to take our environmental involvement to the next level, rather than watching the state of nature deteriorate. If you're an environmental organization that protects biodiversity anywhere in the world and looks for innovative and secure funding, you're at the right place. If you're a citizen or a compagny that wants to safeguard green areas near or far from home, you're at the right place. If you are a collective that wishes to make its own conservation project a reality thanks to our fundraising and management tools, you're at the right place.
Join us on this journey. Let's grow Bloomeria together!
.
WHAT
We are a platform that funds the creation of protected areas by environmental organizations and citizens, connects actors, builds a community of contributors and establishes transparent participatory governance.
.
HOW
We offer an easy access to cryptocurrency fundraising to environmental organizations. Donators can select exactly which project they want to fund, and will get report on the results. We also help citizens to fund, create and manage protected areas.
.
WHY
Biodiversity is dangerously declining, climate change is there and showing. Moreover, we want to provide financial transparency and collective involvement to people willing to fund an environmental project.
Take action to safeguard ecosystems with NFT's and tokenized carbon
Bloomeria is a non-profit organization that has the objective to safeguard green areas in order to tackle the following challenges : climate change adaptation and biodiversity degradation. Bloomeria is developing a platform with nature projects (from citizens, from environmental organizations) for financing via Non-Fungible Tokens (NFTs) and tokenized carbon Certificates selling. These NFTs, as they are unique by definition, will contain several pieces of information : an estimate of carbon sequestration, but also an index of biological integrity of the area, and several governance rights.
Tokenization
Bloomeria will create a digital representation of a green area on the blockchain. This representation will take the shape of a NFT. These green areas will be financed through:
NFTs providing governance rights to their holders

Tokenized carbon certificates, providing tokenized carbon to the carbon offset economy
Decentralized Autonomous Organization
Bloomeria aims to be a Decentralized Autonomous Organization in the near future. Indeed, the way Bloomeria operates as well as its financial policy will be managed by the DAO, in order to guarantee transparent decision making and long term stability of the organization.
.
CO2 Certification
In Bloomeria, we are convinced that developing the carbon economy is the future. An economy in which not only States and governments but also, above all, citizens groups and organizations are able to enter this carbon economy and contribute to fight climate change by reducing carbon emissions into the atmosphere, in a totally decentralized manner.
As a consequence, we will be working with a certification body in order to be able to link a CO2 certificate to any NFT related project. This certificate will contain an estimation of the carbon sequestered by the green area that is financed. The estimation will be based on a model using satellite cartography. If the project holder would like to add more information from the field, the amount of CO2 sequestrated will be all the more accurate.
.
Index of biological integrity
In Bloomeria, we are convinced that carbon emission reduction and the safeguarding of ecosystems are two aspects of a global issue. Indeed, healthy ecosystems act as huge carbon sinks, while climate change tends to degrade soils quality. Taking these problems into account together is meaningful to us. Many indexes exist in order to measure the biological quality of ecosystems. Among them, the index of biological integrity seeks to characterise biodiversity at the global scale of a site. For each NFT related project, the biotic index will be evaluated by naturalists, and could therefore be linked to the estimated carbon that is sequestered.
.
Governance
Buying Bloomeria's NFTs will allow NFTs holders to be part of Bloomeria community. First, NFTs holders will be able to vote to Bloomeria's proposals and thus be full members of the DAO. This means that NFTs holders will be able to change the project approval process, answer votes regarding the budget, have a say about potential ethical questions arising, or elect the executive team, among others possibilities. NFTs holders will also be able to have a say regarding the project they helped finance, if project holders (citizens groups or environmental organizations) have given their prior consent.
.
Artistic aspects
Art and culture have always played a major role in the evolution of human societies. Art raises awareness, opens minds and possibilities, and increases imagination. We are convinced that ecological transition would benefit from a greater involvement of artists. That's why we think NFT's are the perfect tool not only to finance ecological projects, but also to bring art and transition together, and to gather communities around collective issues. Bloomeria will work with local artists for each financed project. By buying our NFT's, you not only finance a nature conservation project, you also support artistic creation, and help artists in their work to raise awareness on the important issues related to the transition.
Discover our next campaign – feathuring RmTerra.org

RMTerra is a project from Earthcare non profit organisation focused
on environmental protection, based in Portugal.

Our main focus is to plant trees following the concept of Food forest design,
a joining of diverse edible plants that attempts to
mimic the ecosystems and patterns found in nature.
Our team is composed of professional forestry consultants and technicians,
planters, team leaders and designers.

Borned in Portugal in 2017, when several fires ravaged tons of hectares of land,
leaving behind green and balanced lands in war scenarios,
violating the homes of a wide variety of animals and plants,
leading to the extinction of several species.


We were born as sphinx from the fire, and our focus is one
Heal the soils and plant as many trees and bio elements as we can.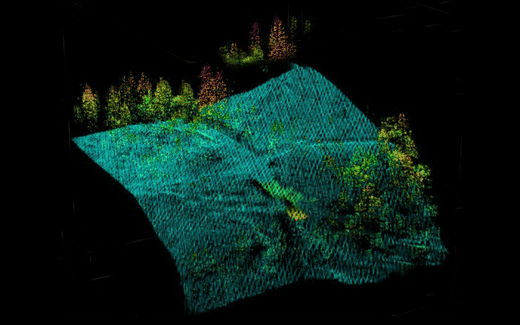 Laurie Delmer
Co-Founder
Anthropologist and economist, focusing on the strategy of the organization, willing to connect environnemental protection with the world of blockchain. With her background in eco-innovation and project management in the non-profit sector, she understands their challenges and expectations and turn them into results.
Alice Jones
Co-Founder
Biologist and ecologist, taking care of operations, and contributing to most strategic topics, with a focus on efficiency, science and accessibility. Passionate about collective intelligence, she seeks to sensibilize and engage citizens into common goods governance, thanks to her pedagological backround and her knowledge in ecological transition issues.
Why do we need more protected areas for biodiversity?
Biodiversity is the amazing diversity of life on Earth. This includes all levels of interactions between living beings on our planet, from genes to individuals, from species to populations, from every single brand of grass to complex ecosystems.
We commonly call it Nature, all of this variety, this richness, and these dynamics between each links, from the smallest to the largest. We owe to this biodiversity the health of the biosphere, and the living conditions that we know on Earth.
Humanity depends on the services that biodiversity provides, from our food or fibers production, to the composition of our atmosphere, or the availability of drinking water.
Almost all of our economic activity relies on nature. If we don't tackle the nature loss crisis, we risk huge disruption to the world's economies and harm to the lives and livelihoods of many millions.